This is the Full screen toggle to allow you to have the full experience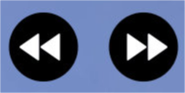 The two arrow buttons move you from one spot to the next in the sequence designated by the creator.

This is the Auto Tour button. It starts and stops the tour auto rotation
In the centre there will be an Estate Agent logo. Click on the logo and it will take you to the estate agents website so you can book an appointment to view the property in person.
You will see the floor-plan on the bottom of every tour. The red droplet marks your position and the radar triangle shows the way you are looking.
You can jump to any room by clicking on any of the blue droplets.
If you don't want the floor-plan click on the X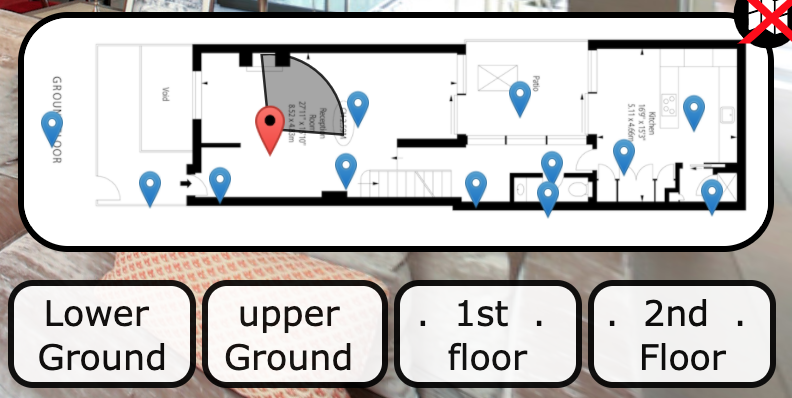 Properties that have multiple levels will have tabs below the floor-plan.
When selecting a tab it takes you to the selected floor.
Individual floor levels are displayed so that you can find your place on the floor-plan easily
The Gif image above is playing the circles that blink. When you move your mouse or finger over the circles it will show you the next point in a window. Click on it and you will be moved onward.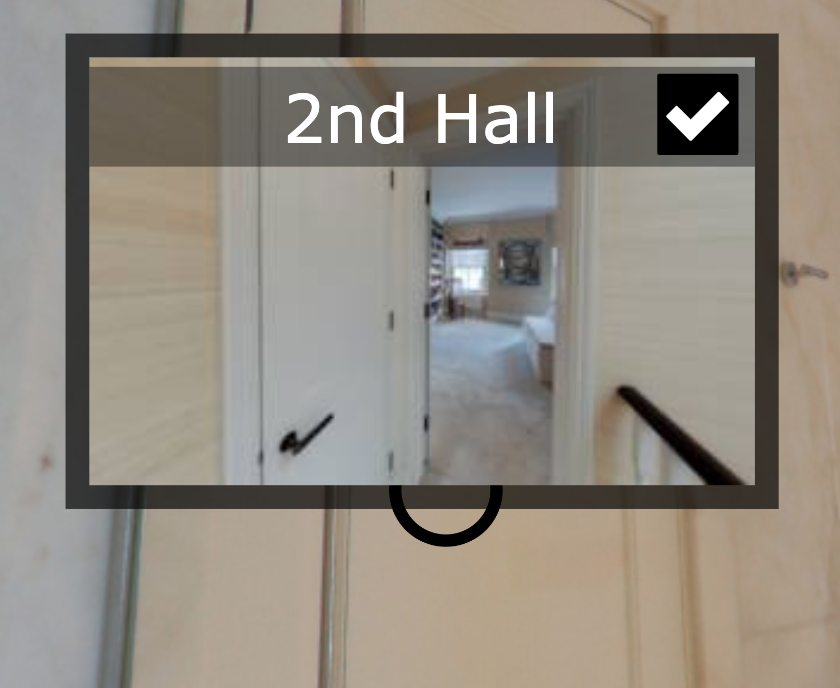 This the type of image you will see when the mouse it put over the moving circles.
At the top of the screen you have the thumb nail images of different rooms when you have been to the room a tick appears in the box.
When you move the mouse over the thumb nail it will tell you the title of the room and when you click it takes you to that room.